As the commercialization of charging piles accelerates, how to accurately measure has become a headache for many charging pile manufacturers. One of them is the accuracy of the electricity meter instrument, which is a very important link. The article discussed about these three issues from energy meter environment, energy meter certification, and energy meter calibration.
1. energy meter environment
When charging the charging pile, there is inevitably heat loss, and as the charging speed increases, the current and voltage will also increase linearly, which leads to an increase in the power of the charging pile inductor module. The heat of the inductor module, power module and other components is generated quickly and in large quantities. If the heat is not dissipated in time, there will be great safety hazards. Most companies are currently using forced air cooling to deal with this. For precision instruments such as smart meters, there are interferences such as dust, corrosive gases and moisture brought by air exchange that need to be overcome. How to maintain high precision measurement even in a complex environment.
With the booming development of charging pile industry, Yongtailong launched a new series of products DEM series this year which is more suitable for charging pile, this series has AC single and three phase series meters, DC series meters, 3 categories totaling 12 models with smaller size.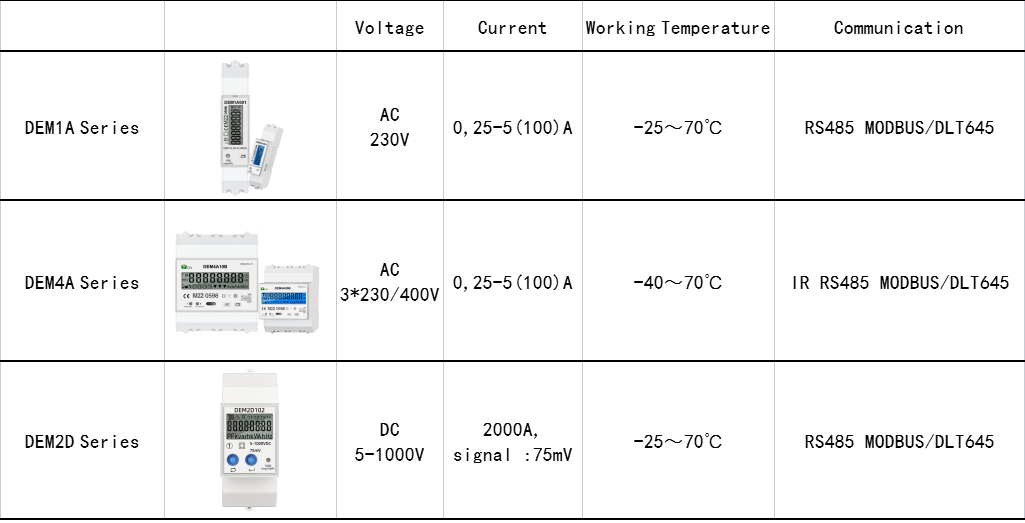 2. energy meter certification
In the Chinese market, the meters need to pass the CPA certification.
In the EU market, the meters need to pass the MID certification.
In the UK market, the meter needs to be certified by UKCA.
In the North American market, the meter needs to pass UL certification.
The professionalism of the factory, the investment in research and development, and the breadth of product application are the basis for long-term cooperation with the meter as a supporting product for charging piles.
Yongtailong started in 1995, and has been specialized in manufacturing electric meters for nearly 30 years. With nearly 500 patents in R&D, it is a national high-tech enterprise and has many certificates.
3. energy meter calibration
CNAS accreditation, the formal recognition of the ability of testing/calibration laboratories and inspection bodies to perform specific tasks, is a kind of accreditation for testing/calibration laboratories similar to ISO9000 certification applied to production and services, but with more stringent requirements, and is a voluntary accreditation system, which is organized by the China National Accreditation Service for Laboratories.
With CNAS laboratory, Yongtailong is one of the few companies in China that have CNAS laboratory and manufacture electricity meters.
As the global charging pile market is booming, the meter, as a supporting product, needs to adapt more quickly to the changes of smaller and smaller charging piles and shorter and shorter charging times. One of the answers to how to adapt to the changes is innovation. As the first company in China to develop din rail energy meter, innovation has been engraved in YONGTAILONG spirit.
Welcome to contact us!
Landline: 86-057388105687
Cell phone: +8619812398279
WeChat:ytlmeter/19812398279
Email: [email protected]